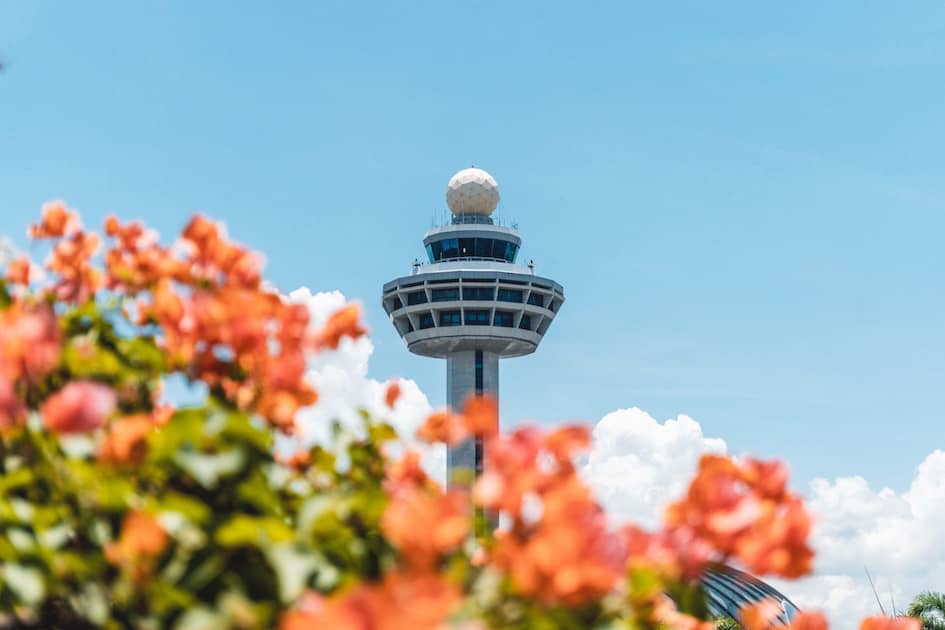 Here is a list of Singapore school terms and holidays in 2022.
The school terms and school holidays are for the students and staff of various educational institutions in Singapore.
The institutions include primary schools, secondary schools, junior colleges (JCs) and Millennia Institute.
School holidays in Singapore comprise both the Ministry of Education's (MOE's) scheduled school holidays and Singapore public holidays.
Primary School Terms and Holidays
Primary School Terms 2022
| Dates | Start / End Days | Primary School Term |
| --- | --- | --- |
| 4 Jan to 11 Mar | Tue / Fri | Term 1 |
| 21 Mar to 27 May | Mon / Fri | Term 2 |
| 27 Jun to 2 Sep | Mon / Fri | Term 3 |
| 12 Sep to 18 Nov | Mon / Fri | Term 4 |
Primary School Holidays 2022
* indicates a public holiday.

Date(s)
Start / End Day(s)
Primary School Holiday
1 Jan
Sat
New Year's Day*
3 Jan
Mon
New Year's Day scheduled school holiday
1 Feb
Tue
Chinese New Year*
2 Feb
Wed
12 Mar to 20 Mar
Sat / Sun
March school holidays after Term 1
15 Apr
Fri
Good Friday*
1 May
Sun
Labour Day*
2 May
Mon
3 May
Tue
Hari Raya Puasa*
15 May
Sun
Vesak Day*
16 May
Mon
28 May to 26 Jun
Sat / Sun
June school holidays after Term 2
3 Jul
Sun
Youth Day
4 Jul
Mon
10 Jul
Sun
Hari Raya Haji*
11 Jul
Mon
9 Aug
Tue
National Day*
10 Aug
Wed
National Day scheduled school holiday
2 Sep
Fri
Teachers' Day
3 Sep to 11 Sep
Sat / Sun
September school holidays after Term 3
7 Oct
Fri
Children's Day
17 Oct to 20 Oct
Mon / Thu
PSLE marking days
24 Oct
Mon
Deepavali*
19 Nov to 31 Dec
Sat / Sat
December school holidays after Term 4
25 Dec
Sun
Christmas Day*
26 Dec
Mon
Secondary School Terms and Holidays
Secondary School Terms 2022
Dates
Start / End Days
Secondary School Term
4 Jan to 11 Mar
Tue / Fri
Term 1
21 Mar to 27 May
Mon / Fri
Term 2
27 Jun to 2 Sep
Mon / Fri
Term 3
12 Sep to 18 Nov (for secondary schools that are not O-Level examination venues)
Mon / Fri
Term 4
12 Sep to 28 Oct (for secondary schools that are O-Level examination venues)
Mon / Fri
Secondary School Holidays 2022
* indicates a public holiday.

Date(s)
Start / End Day(s)
Secondary School Holiday
1 Jan
Sat
New Year's Day*
3 Jan
Mon
New Year's Day scheduled school holiday
1 Feb
Tue
Chinese New Year*
2 Feb
Wed
12 Mar to 20 Mar
Sat / Sun
March school holidays after Term 1
15 Apr
Fri
Good Friday*
1 May
Sun
Labour Day*
2 May
Mon
3 May
Tue
Hari Raya Puasa*
15 May
Sun
Vesak Day*
16 May
Mon
28 May to 26 Jun
Sat / Sun
June school holidays after Term 2
3 Jul
Sun
Youth Day
4 Jul
Mon
10 Jul
Sun
Hari Raya Haji*
11 Jul
Mon
9 Aug
Tue
National Day*
10 Aug
Wed
National Day scheduled school holiday
2 Sep
Fri
Teachers' Day
3 Sep to 11 Sep
Sat / Sun
September school holidays after Term 3
24 Oct
Mon
Deepavali*
19 Nov to 31 Dec
Sat / Sat
December school holidays after Term 4
25 Dec
Sun
Christmas Day*
26 Dec
Mon
JC School Terms and Holidays
JC School Terms 2022
JC Year 1 (JC1) Terms
| Dates | Start / End Days | JC School Term |
| --- | --- | --- |
| 7 Feb to 11 Mar | Mon / Fri | Term 1 |
| 21 Mar to 27 May | Mon / Fri | Term 2 |
| 27 Jun to 2 Sep | Mon / Fri | Term 3 |
| 12 Sep to 25 Nov | Mon / Fri | Term 4 |
JC Year 2 (JC2) Terms
| Dates | Start / End Days | JC School Term |
| --- | --- | --- |
| 10 Jan to 11 Mar | Mon / Fri | Term 1 |
| 21 Mar to 27 May | Mon / Fri | Term 2 |
| 27 Jun to 2 Sep | Mon / Fri | Term 3 |
| 12 Sep to end of A-Level exams | Mon / — | Term 4 |
JC School Holidays 2022
* indicates a public holiday.

Date(s)
Start / End Day(s)
JC School Holiday
1 Jan
Sat
New Year's Day*
3 Jan
Mon
New Year's Day scheduled school holiday
1 Feb
Tue
Chinese New Year*
2 Feb
Wed
12 Mar to 20 Mar
Sat / Sun
March school holidays after Term 1
15 Apr
Fri
Good Friday*
1 May
Sun
Labour Day*
2 May
Mon
3 May
Tue
Hari Raya Puasa*
15 May
Sun
Vesak Day*
16 May
Mon
28 May to 26 Jun
Sat / Sun
June school holidays after Term 2
3 Jul
Sun
Youth Day
4 Jul
Mon
10 Jul
Sun
Hari Raya Haji*
11 Jul
Mon
9 Aug
Tue
National Day*
10 Aug
Wed
National Day scheduled school holiday
2 Sep
Fri
Teachers' Day
3 Sep to 11 Sep
Sat / Sun
September school holidays after Term 3
24 Oct
Mon
Deepavali*
26 Nov to 31 Dec
Sat / Sat
JC1 December school holidays after Term 4
End of A-Level exams to 31 Dec
– / Sat
JC2 December school holidays after Term 4
25 Dec
Sun
Christmas Day*
26 Dec
Mon
Millennia Institute School Terms and Holidays
Millennia Institute School Terms 2022
Millennia Institute Year 1 Terms
| Dates | Start / End Days | Millennia Institute School Term |
| --- | --- | --- |
| 7 Feb to 11 Mar | Mon / Fri | Term 1 |
| 21 Mar to 27 May | Mon / Fri | Term 2 |
| 27 Jun to 2 Sep | Mon / Fri | Term 3 |
| 12 Sep to 25 Nov | Mon / Fri | Term 4 |
Millennia Institute Year 2 Terms
| Dates | Start / End Days | Millennia Institute School Term |
| --- | --- | --- |
| 10 Jan to 11 Mar | Mon / Fri | Term 1 |
| 21 Mar to 27 May | Mon / Fri | Term 2 |
| 27 Jun to 2 Sep | Mon / Fri | Term 3 |
| 12 Sep to 25 Nov | Mon / Fri | Term 4 |
Millennia Institute Year 3 Terms
| Dates | Start / End Days | Millennia Institute School Term |
| --- | --- | --- |
| 10 Jan to 11 Mar | Mon / Fri | Term 1 |
| 21 Mar to 27 May | Mon / Fri | Term 2 |
| 27 Jun to 2 Sep | Mon / Fri | Term 3 |
| 12 Sep to end of A-Level exams | Mon / — | Term 4 |
Millennia Institute School Holidays 2022
* indicates a public holiday.

Date(s)
Start / End Day(s)
Millennia Institute School Holiday
1 Jan
Sat
New Year's Day*
3 Jan
Mon
New Year's Day scheduled school holiday
1 Feb
Tue
Chinese New Year*
2 Feb
Wed
12 Mar to 20 Mar
Sat / Sun
March school holidays after Term 1
15 Apr
Fri
Good Friday*
1 May
Sun
Labour Day*
2 May
Mon
3 May
Tue
Hari Raya Puasa*
15 May
Sun
Vesak Day*
16 May
Mon
28 May to 26 Jun
Sat / Sun
June school holidays after Term 2
3 Jul
Sun
Youth Day
4 Jul
Mon
10 Jul
Sun
Hari Raya Haji*
11 Jul
Mon
9 Aug
Tue
National Day*
10 Aug
Wed
National Day scheduled school holiday
2 Sep
Fri
Teachers' Day
3 Sep to 11 Sep
Sat / Sun
September school holidays after Term 3
24 Oct
Mon
Deepavali*
26 Nov to 31 Dec
Sat / Sat
MI Year 1 December school holidays after Term 4
MI Year 2 December school holidays after Term 4
End of A-Level exams to 31 Dec
– / Sat
MI Year 3 December school holidays after Term 4
25 Dec
Sun
Christmas Day*
26 Dec
Mon
---